Testimonials
Discover how our customers are able to deliver real-time data to drive actionable insights with Relational Junction!
What Our Customers Are Saying
Trusted by the best in the business! You are in good company.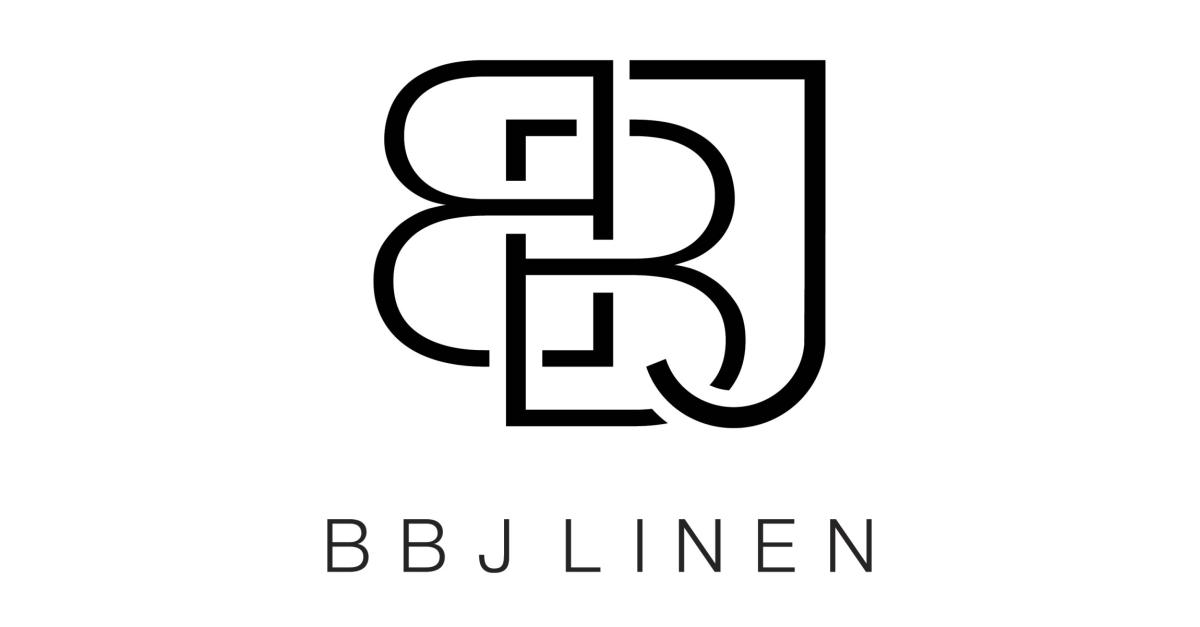 BBJ Linen
"Relational Junction greatly accelerated my project timeline. There was no upfront work required for project and data mapping; I could load my data into my database in one week, an operation that would have taken me weeks or months just to data map the fields. Relational Junction is publicly available on the Oracle Cloud Marketplace and I can now deploy it with just a few clicks to accelerate my migration projects."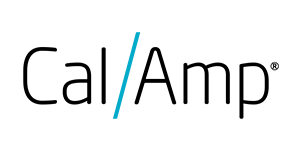 CalAmp
"We would like to express our sincere appreciation for Sesame Software's product, Relational Junction. Until now, we have been struggling to replicate Oracle Fusion ERP data into our Data Warehouse server. After we were introduced to this product, with the help of the Sesame team, we were able to install the RJ Warehouse application through Oracle Marketplace. The Sesame team was able to help us install and configure this application in less than an hour. This is amazing!"
Grove City
"It's been a huge benefit for the college and it's ended up saving us money. In the Return on Investment (ROI) world in which we operate, Relational Junction pays for itself."
ERT
"10 years ago, I was tasked with finding a way to easily and securely backup and integrate my Salesforce Orgs. We needed the data for integrations, analytics, and compliance – we chose Sesame Software. The setup does not require professional services, and it is very straightforward. More importantly, it just works. Very reliable and very fast! About two years ago, I had the challenge of integrating Smartsheets with our back-end systems. The Sesame team came up with a simple solution that worked with their ETL product. Other products can do what Sesame Software does, but it comes with a cost and complexity."
NetApp
"This is a cool product. We have some objects with huge data and all that data is now sitting in Oracle making the complex joins easy. This is increasing our team's productivity and we are able to envision plenty of new avenues for building better integrations. Also, there were couple of reports that timed out in Salesforce but now that we have them configured in Oracle the performance of the report is also better and we do not have to worry about the governor limits any more."
Wired Triangle
"Relational Junction was the only application we found that was capable of migrating data from one Salesforce instance to another while maintaining the complex relationships between the various objects, including polymorphic id fields such as whoId, whatId, etc. The challenge here is that you don't know the values of the inserted ids until the time of insertion. So, for instance, you need to wait until you migrate the account records until you can prepare the value of the Contact.AccountId field. This is even more complicated when you consider that you may have account lookup fields in multiple places as custom fields, even on custom objects. Multiply this problem by the total number of cross-object relationships (lookup or master-detail), including all custom objects, and you have a nightmare of a problem. RJ automatically detects these relationships and generates the database triggers necessary to map the old IDs to the new IDs that are derived upon insertion."
Overby-Seawell
"Having RJ is a must if you have Salesforce. RJ has helped us to have a live copy of all our Salesforce data onsite so we could have a backup in case someone deleted data accidentally. We have had to restore an entire account with all associated data, and it worked flawlessly. Additionally, having the data onsite in our DB servers allows us to do consolidated reporting with other classic databases. Having RJ is a must if you have Salesforce. The DB Server can be on almost any type of platform, and it works extremely well very little focus time to keep it running."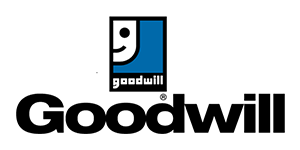 Goodwill
"We adopted Relational Junction because it's a very powerful and complete product for integration. We use RJ to mirror Salesforce and sync data to our SQL server every 30 min. It works great for us. Sesame Software helped us to set up the product, so we didn't have to do much to get it going. We used the SQL database to do reporting because Reporting Services builds more complicated report. Sesame has great products and provide more functions than we need. We'll explore more features when requirements come up. Also the pricing works out very well for us too. We are very happy with Sesame."
Union Rescue Mission
"RJ is a great tool. It was the perfect solution for our needs, making all the data available for our custom applications. It greatly simplified daily automated updates. It also provided a simple way to keep our analytics data warehouse up-to-date. Our DB Admins love the way it makes the entire database accessible using conventional tools. Sesame Software Support is EXCELLENT. They always responded right away with clear solutions and explanations to all of our configuration and implementation questions. RJ is a great way to fill the gaps in Cloud Computing."
Ebrary
"We use RJ4SF for bidirectional integration with Oracle – the product works seamlessly. We can now access and update our SF data in Oracle tables, without any concern for underlying compatibilities. Great value to our business, huge savings in development costs."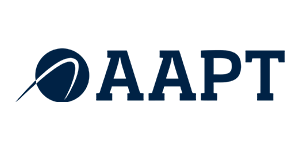 AAPT
"We needed a cost effective solution to help us gain a single view of our customers as well as free us of some of the reporting limitations inherent in Salesforce. Relational Junction helps us do that by allowing us to replicate Salesforce data hourly into our data warehouse. It has also opened up integration possibilities with many of other legacy systems that do not support web services. What we love about Relational Junction: Easy to install; Easy to use; Bi-directional data transfer; Dynamic schema updates; Ability to synchronize in near real-time if required; Reliable; Great support."
Adesa
"When we first implemented Salesforce, we were loading data via a manual process by providing flat files from the source system and using human intervention. Not only was this process unstable, a typical load would take over 24 hours to complete. Implementing Relational Junction not only reduced our data loads into Salesforce to between 7-8 hours, and it is extremely stable. We have been using the tool for over 6 months, and it runs smoothly on a daily basis. Pros: Reliable, Simple, Implementation Ease of Use, Reasonable Cost, Excellent Support Cons: None If you are looking for a tool to integrate with Salesforce, Relational Junction is an excellent option."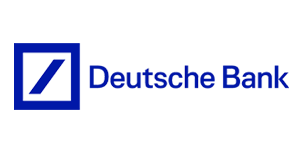 Deutsche Bank
"We had spent three months looking for an integration tool to use between our internal systems and SFDC. After reviewing all of the partner tools we felt Relational Junction was the best one available. Once we installed the service we were up and running with bi-directional data in three weeks. The setup is straightforward and easy and does not require consulting services to figure it out. The support we get is fantastic and the turnaround time is very, very good."
Deutsche Asset & Wealth Management
"We are an international company in the finance area and we use Relational Junction now in Europe (in future for APAC as well) for one year to integrate our MIS system. In addition we create Adhoc-queries for our users with SQL. Our development department is placed in Germany. We exchange Company / Asset data between salesforce and our MIS system every day in high number (30,000 companies / about 100,000 assets). The system runs very well and in addition we have a very good support from Sesame Software. Every question we ask will be answer very fast despite of the time difference we have."
Dreambuilder
"We are a Mortgage Investment company that specializes in defaulted residential mortgages. As you may expect, we are extremely busy these days! We have been using Relational Junction to replicate our Salesforce.com data to Oracle for over 1 year. We found that we were quickly hitting the limits on Salesforce.com formulas, needed a way to easily move data between objects, and wanted to tap the power of SQL for data exports and imports. "We have an oracle back-end and are using Oracle Application Express and SQL to solve these problems. Since calculations are a mission critical part of our business, our Relational Junction interface runs every 10 minutes 24 by 7. The setup was surprisingly easy – handled by me as CTO with minimal developer skills – and maintenance is easy. The Relational Junction services team has been extremely responsive when help is required – they generally respond within a few minutes and any issues we have had were solved within a few hours. The algorithms to handle moving data back and forth are very well thought out and don't require very much tweaking."
Crushpad
"We've been using Relational Junction for the last 1 1/2 years to mirror Salesforce with our MySQL database which drives our customer facing website Crushnet.com and acts as a data warehouse for our winery operations data. RJ is easy to configure and highly customizable. Product support is fantastic!"
Enernoc
"RJ is indispensable and error free. If you're used to using SQL, then it's the natural way to go. Finding data in a database is much easier than running reports in Salesforce, exporting through the dataloader, or using the API. Mass updates are no problem and it's much easier than excel. We've added database triggers and integrated to other databases and internal applications to tie Salesforce right into our infrastructure, and we couldn't do it in our timeframes without RJ. RJ makes Salesforce seem like a locally installed application, and I couldn't live without it!"
Lava
"We had planned a project to build a proper customer database repository in-house, to replace the poorly designed CRM database from our previous vendor. The Relational Junction for Salesforce product eliminated the need, saving us countless hours of work and ongoing maintenance for an inhouse database. Sesame Software's product has been running smoothly since June 2005. The level of support, and the level of understanding of how Salesforce.com works, has been a tremendous benefit to our own implementation. I strongly recommend this product and the vendor to anyone who needs to integrate internal applications to their Salesforce.com data, without requiring a knowledge of SOAP or the Salesforce.com API."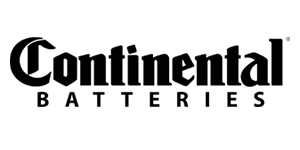 Continental Batteries
"Our experience with Sesame Software has been a pleasant one. Before using Sesame as our bridge between NetSuite & Oracle, our company had a hard time finding an integration service or product where post-live maintenance would be very little to none. Sesame solved that problem for us in 2 ways. The first was giving us a solution that would closely mimic our data structure as it stood in our ERP system and copying that over to our external database. The second was easily setting up the integration where all table entities and table data would be integrated. This allowed us to view our external database as an extension to our ERP system rather than a standalone warehouse that would need configuration after new data sets were established. As for our direct contacts at Sesame, they have been exceptional. Very responsive and hands on during the integration process."
Ziggo
"An easy to use, install and maintain ETL solution. Good and friendly support and fast response time. We use the export for backup to a Hyperion db and report in a way that is not possible from Salesforce (yet). Happy customers since 2008!"
PRA International
"We have been very happy with RJFS, specially their real-time sync option. We got RJFS to solve a specific problem which was meant to overcome some of the governor limits in Salesforce. Since, the usage of this software has expanded astronomically and we have been using this as an operational element to extract data for reports, pump data into Salesforce to name a few. We have been very happy with RJFS, specially their real-time sync option."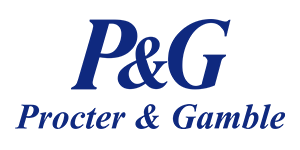 Proctor & Gamble
"As DBA I can manage this environment using only myself to do so. Relational Junction Set up was less than an hour, what was intended to be a test soon became production and has been able to keep up with the business. The translation between Salesforce and Oracle is facilitated by having to know nothing more than that object name to start the data exchange. It even provides schema reports that I provide to the business as well. Whether it be objects far more complex than necessary or new applications like ServiceMax, I am able to get the business analysts the data they need, when and where they want it. Also when massive loads are needed, RJ is there to load the data. The only effort spent is to say what I need and then going to get it. As DBA I can manage this environment using only myself to do so. The support is perfect."
Oxfam
"Replication was surprisingly fast given the volumes of data. Recommended! We've just installed this application to replicate our instance to a local SQL database. The setup was easy and the support so far has been really fantastic. Replication was surprisingly fast given the volumes of data. We are suddenly in a position to offer greater analysis and reporting than has been possible so far with native reporting tools. We have yet to fully explore all the possibilities but it has already made a huge difference to my peace of mind, and is finally bringing our reporting capability in line with our reporting ambitions."
Drexel University
"RJ is a key factor in our success as a Salesforce customer. As great as cloud computing and services are; there are times when you want data on the ground where you can access it for reporting, BI, data feeds for other systems, and as a mechanism to update data in the cloud. There are so many other uses as well. RJ is a key factor in our success as a Salesforce customer. I do not recommend too many products, but I have no problem recommending this one."

BioMarin
"We have been using RJ productively for over two years now. We use it for bi-directional data transfer between SFDC and a SQL Server data warehouse environment. RJ has significantly expanded our capabilities and effectiveness using the SFDC application. RJ also enables us to include the full range of data from SFDC in our enterprise reporting platform and suite of analytics tools. RJ is both powerful and simple to use. We were productive using it from day one and have not looked back. We evaluated several integration tools, and after two years with RJ, we are confident we selected the right one."
EMC 2
"This has been a godsend for some web applications we are building — everything becomes simple and fast SQL queries to a local synchronized database that is always there. Much easier and more reliable than having to deal with the necessarily complex SFORCE SOAP interface. Great product!"
Junior Statesmen Foundation
"I knew that I could dramatically improve productivity and reduce costs by moving Junior Statesmen Foundation to Salesforce. There was only one thing missing: a flexible, affordable customer portal. Sesame Software solved the problem. They now have a Customer Portal product that builds on their Relational Junction product. We use it to expose Contact, Opportunity, and Product options to our members, and now we are using it with custom objects as well. We have been using the portal for three months now, and both the product and support are great."
Arrow Pointe
"Relational Junction is a nice tool for replicating your Salesforce database. With it's easy-to-us configuration file approach, it's very easy to setup/schedule jobs to run as needed. I particularly like it in a scenario where you have a development team that doesn't need to learn the Salesforce API, but can code in Oracle/MySQL like it's nobody's business. Just hookup RJ and have them make their updates right into Oracle/MySQL and then sync the updates back. Piece of cake! You can tell the application was written by someone that has a lot of experience with Salesforce because it works around Salesforce's nuances. Nice!"
Rackspace
"If you're looking for replication/integration solution for SFDC, you need to seriously consider RJ. It's a snap to setup and configure, and more importantly it has been running consistently without any major obstacles. Maintenance is simple and scalability is robust. The Sesame team is super easy to work with. We spent time evaluating other solutions, but RJ was our choice and it has turned out to be one of our best decisions thus far!"
AlarmPoint Systems
"Sesame Software's resources proved to be very responsive and much more economical than any large consulting organization I can think of. Sesame's professional services team converted all our GoldMine legacy data with great accuracy and skill, enabling us to make a painless transition. They have an excellent knowledge of both business processes, as well as the technical skills needed to do a complex migration. Our IT team could not have done this in-house. It was totally worth it. Sesame also provided very useful guidance and hands-on training in configuring and implementing a process and data model that works for our business."
Regent Luxury Group
"Regent Luxury Group, a member of the Carlson Companies Corporation is the market leader in the luxury cruise segment.In order to facilitate our Data Warehousing and Business Intelligence Initiatives, we have chose Sesame Software as our interface vendor to move data to and from our data warehouses and Salesforce.com. Sesame Software and its Relation Junction product have been pivotal in allowing us to share data between our Operational Data Stores and the Salesforce.com application. We currently have several feeds going to Salesforce.com and coming from Salesforce.com. This allows us to give daily information to our Fields Sales personnel so that they can sell to our end customers and travel agent partners with current and reliable information. Our business challenges were to integrate information from all sources and Relation Junction has been very helpful in this regard as it relates to Salesforce.com. Due to this interface, our reliance on Salesforce.com has increased dramatically month over month. We expect this to continue with additional groups using Salesforce.com for sales and marketing."
Universidad de Navarra
"Relational Junction has improved our Salesforce.com productivity, enabling a seamless integration between our existing applications and Salesforce data. Relational Junction made it easy to share the ownership of data between Salesforce and in-house software applications."
Blackhawk Network
"Relational Junction is an excellent tool for data replication and is very efficient. We carried out trial versions of several other similar tools before implementing Sesame. The data sync process is very fast and smooth. It is very less error-prone compared to most other tools that we tried. We also got excellent support from Sesame to get the initial setup done. Support was always just a call away! Our team would highly recommend using Sesame as an efficient data replication tool. Cheers to Sesame! Keep up the good work!"
Global Exchange
"We first became interested in Relational Junction to address some complex issues with our initial data load. We wanted to stage the data into a MySQL database, manipulate it as appropriate, and move it from there into Salesforce. RJ, with its bi-directional replication, made that process work for us with minimum pain. Along the way, we started having all sorts of thoughts about how to leverage the power of RJ. The biggies for us are the ability to do complex reporting off of the MySQL database and the ability to do integrations with greater control. The support from Sesame Software simply couldn't be better."
ClaimVantage
"RJ is a great tool for data replication. I set it up day one and have not had to touch it since then. It runs every day and reacts to our data model changes without any manual intervention."
Medical Audit & Review Solutions
"Highly Integrated with Salesforce.com; Scalable Solution; Cost Effective; Portable; Ease of Deployment and Maintenance; Responsive Product Support. We use RJ in two areas. One area is the replication of cloud data to an in-network database supporting our downstream business processes and reporting needs as well as our BCDR requirements. The second area is the ETL tool allowing us to bi-directionally share and maintain operational data across Salesforce.com and several non-cloud based applications such as EDI, Analytics, and reporting services."
Morrison Utility Services
"We initially needed a backup solution for our Salesforce.com development but knew we would need to expand this to enable data replication to our data warehouse and other internal systems. It was straight forward to setup and configure, and has been found to be extremely reliable. I would recommend this product based on our experience so far."
Eliminate Data Silos Today!
Eliminate data silos and centralize your data into the data warehouse of your choice
Spend more time on insights and less time on managing your data pipeline
Scale your ecosystem and connect to multiple data sources and destinations
Start Your Free Trial!