Television/Radio station has a large amount of donor information and needs a solution for replicating and moving important CRM data.
WGBH
Boston-based WGBH is one of the largest and best-known public television/radio stations in the U.S., serving not only as an educational and entertainment resource for all of New England, but also as a provider of thought-provoking audio and video content for public broadcasting stations across the county.
Industry:
Non-Profit
Headquarters:
Boston, MA
Use Case:
Needed to replicate CRM data onto a local server.
Data Sources:
Salesforce, Pardot, SQL Server
"We really are using Relational Junction quite a bit for all of that heavy lifting of migrating legacy data into that new area. It's just a workhorse that does what you need it to do."
– Pamela Driscoll, WGBH Director of Technology Solutions
Like many PBS outlets, WGBH relies on a robust donor base to generate a significant portion of its operational funding, and in recent years has been using Salesforce as a CRM provider to manage that donor data, then moving that data to a cloud-based SQL server for analytics and data-based marketing automation done by RedPoint Global.
Pam Driscoll, WGBH director of technology solutions, says the station's Technology Solutions department initially relied on Relational Junction's suite of SQL tools to replicate the CRM data on that local server, as well as move data back from the warehouse up to Salesforce.
"Several years ago, we began helping other public media TV and radio stations by supporting their donor databases on our CDP Member Services Bureau (MSB) platform, which provides full strategic planning, management, integration, execution and analysis of stations' membership fundraising programs, "Driscoll says, adding this involves migrating the stations' legacy data to the MSB Salesforce instance, using RedPoint Global for ETL and then relying on Relational Junction to load the data to Salesforce.
"We're really using Relational Junction quite a bit for all of that heavy lifting and migrating their legacy data into that new area," she says. "We have almost 20 stations that we're supporting now on our combined local server and Salesforce, and we're bringing on six to 12 new stations from across the country every year."
Driscoll says the Sesame Software support team have been tremendously responsive whenever support is needed. "We use Relational Junction in some ways that are not standard and they've always been there to help us," she adds. "We're also using Pardot and rely on Relational Junction to bring that data down to our warehouse as well."
Driscoll adds Relational Junction is proving to be a reliable, robust and integral component of the WGBH data management strategy. "We're very happy with it," she says. "It's just a workhorse and does what you need it to do."
About WGBH
Headquartered in Boston, WGBH is a public radio and TV station that has been both a New England and national institution for nearly 70 years, enriching people's lives through programming and services that educate, inspire, and entertain. In addition to initiatives that support K-12 education and a dedicated news reporting driven by facts rather than factions the WGBH mission advocates citizenship and culture, the joy of learning, and the power of diverse perspectives. WGBH also supports the efforts of public broadcasting stations across the country to connect with donors and generates the resources necessary to provide quality TV and radio content in their local markets.
View Other Success Stories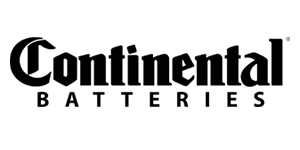 A reliable battery distributor since 1932, strong customer relationships have enabled Continental Batteries to embrace tremendous growth, expanding to over 70 nationwide branches and 20,000 dealer locations.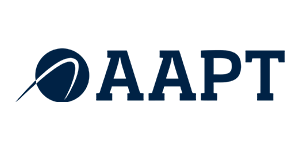 AAPT is a thriving telecommunications company with thousands of customers spread across the Australian continent. These customers must be continually and consistently serviced by the AAPT sales, customer service and finance teams.
Clickstop owns and operates a suite of online retail stores that serve a diverse set of consumers from the cargo control industry to eco-friendly builders/renovators.