Esquire Deposition Solutions is one of the largest litigation support companies in the U.S. providing
services ranging from court reporting and legal videography to interpreting and document repositories.
Esquire
With 35 offices nationwide, Esquire's hundreds of employees, as well as independent contractors, offer essential support for law firms, corporations and insurance companies involved in litigation, including class action and mass tort cases, intellectual property and patent disputes, construction litigation, as well as arbitration and mediation assistance.
Industry:
Legal Services
Headquarters:
 Atlanta, GA
Use Case:
Litigation support company needed a more robust solution to generate complex reporting provided to its sales team and managers across the country.
Data Sources:
Salesforce, NetSuite, SQL Server
"NetSuite is a very powerful tool for us and Relational Junction
helps us get the most out of it."
– Jim Ballowe, Chief Information Officer Esquire Deposition Solutions
Headquartered in Atlanta, GA, Esquire relies on NetSuite's cloud-based platform for financials, operations and other business functions, but eventually realized that it needed a more robust solution to generate the complex reporting it wanted to provide its sales team and managers across the country.
"Our number one issue was reporting, especially from large volumes of data," says Esquire Chief Information Officer Jim Ballowe. "We needed to get our data into a relational database so we could generate dynamic insight and business intelligence."
Esquire turned to Sesame Software and its Relational Junction suite of replication, reporting and ETL tools to help it get the most out of its database. "With the full volume of data available through Sesame Software's Relational Junction, we're able to build cubes and use analytical services and deliver business intelligence and reports that are far richer," Ballowe says.
Using a local server and Relational Junction for data analytics also helped Esquire when it later added Salesforce, enabling the company to correlate Salesforce activity with NetSuite. "Every aspect of the business relies on the business intelligence that comes out of the data warehouse, which is pulled out of Salesforce and NetSuite and replicated with Relational Junction," Ballowe adds.
Esquire built dashboards in NetSuite and developed metrics that now get delivered to hundreds of employees on a daily basis. "Every single person in our sales force gets numbers every day about quotas, targets, and actions that help identify customers that might be at risk " says Ballowe. "All that also goes to all the managers at the higher levels. Everybody in the company gets information about where they are and where they should be."
Though there was an initial learning curve primarily because data looks different in a SQL server database than it does in a cloud-based web service, Ballowe says the support team at Sesame Software helped Esquire understand and plan how to best replicate data in the local server. "When we do have a problem Sesame Software collaborates with us and NetSuite as a three-legged partnership to help us quickly find the solution," he says.
With Relational Junction now helping Esquire get better reporting from its data warehouse, Ballowe says he sees no reason to change. "NetSuite is a very powerful tool for us and Relational Junction helps us get the most out of it," he says.
About Esquire Deposition Solutions
Headquartered in Atlanta, GA, Esquire Deposition Solutions is among the nation's largest providers of court reporting, videography and litigation support services. Esquire's 35 offices across the U.S. also provide mediation and arbitration services as well as full logistics support for international depositions.
View Other Success Stories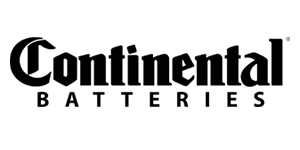 A reliable battery distributor since 1932, strong customer relationships have enabled Continental Batteries to embrace tremendous growth, expanding to over 70 nationwide branches and 20,000 dealer locations.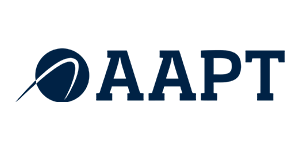 AAPT is a thriving telecommunications company with thousands of customers spread across the Australian continent. These customers must be continually and consistently serviced by the AAPT sales, customer service and finance teams.
Clickstop owns and operates a suite of online retail stores that serve a diverse set of consumers from the cargo control industry to eco-friendly builders/renovators.