Looking to find a consistent, high performing, secure data warehouse solution that ensures zero data loss, NortonLifeLock turned to Sesame Software and it's Relational Junction suite.
NortonLifeLock is the global leader in the consumer cyber security business, helping to secure the devices, identities, online privacy, and home and family needs of millions of consumers. NortonLifeLock is a data-driven company that relies on complex real-time data synchronization between its CRM platform provider and the Oracle Data Warehouse.
Industry:
Cyber Security
Headquarters:
Tempe, AZ
Use Case:
Seeking a high performance, secure data warehouse solution
Data Sources:
NetSuite, Oracle ADW, Oracle OAC
"The large set of high-volume data connectors ensured minimal manual intervention, freeing up capacity of IT resources to concentrate on other areas within the IT/Integration team."
– Sameer Khear, NortonLifeLock CIO
Challenge
The NortonLifeLock team needed a user-friendly solution with zero data loss for accurate business intelligence that more than 800 employees could rely on in day-to-day business operations. It was a clear need to replicate and migrate NortonLifeLock's substantial Salesforce CRM data to their Oracle database, meeting their security and high-performance needs. 
Solution
In just minutes, Relational Junction built an instant data warehouse, easily implemented with a set of simple commands. From there, large volume data connectors enabled maintenance-free data replication and migration of the Salesforce data to Oracle Database. Relational Junction automatically synchronized NortonLifeLock's data sets between platforms, to ensure zero data loss for accurate reporting.
"Relational Junction scored big on all aspects," says Sameer Khera, Chief Information Officer for NortonLifeLock, "With a set of simple commands, Relational Junction's implementation is very user-friendly." Khera was equally impressed with the quality of support, noting the relationship being solidly built on trust. 
Conclusion
Patented data warehouse and data recovery tools enabled the fast recovery of SaaS data

Automatic synchronization of data sets between platforms ensuring zero data loss for accurate reporting
Efficient expansion of instant data warehouse offerings to include more than 100 data connectors for SaaS and on-premise data sources
Easily enabled 360-degree trend reporting for more than 800 employees relying on accurate and fresh data daily
Minimal manual intervention, allowing for IT resources to focus on other areas within the cyber security leader's business operations with data moving in minutes, not weeks or months
"The support team is highly available and they clearly demonstrate an ownership attitude at every stage of the interaction. The sales team is equally passionate and believes in keeping long term, solid relations built on trust, transparency and, of course, periodic connects."
– Sameer Khear, NortonLifeLock CIO
About NortonLifeLock
An American company headquartered in Tempe, AZ, NortonLifeLock is a Fortune 500 company with founding roots going back to 1982. NortonLifeLock's trusted brands, products, and services continue to evolve just as our world's cyberthreats do. Their award-winning solutions span across multiple categories that protect nearly 80 million users around the globe. 
View Other Success Stories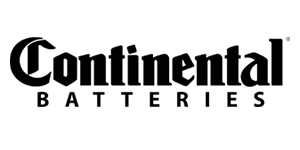 A reliable battery distributor since 1932, strong customer relationships have enabled Continental Batteries to embrace tremendous growth, expanding to over 70 nationwide branches and 20,000 dealer locations.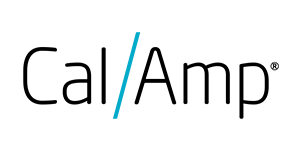 CalAmp is a telematics pioneer leading transformation in the connected vehicle and Industrial Internet of Machines marketplace. The company's technology includes edge computing devices and SaaS-based applications for remotely tracking and managing vehicles and consumer products.
Leading operations management and security platform company needs help moving large amounts of CRM data into data warehouse.