Goodwill of San Francisco, San Mateo and Marin Counties has served the San Francisco Bay area for nearly one hundred years
Goodwill
As the third Goodwill organization established in the United States, Goodwill of San Francisco, San Mateo and Marin Counties has served the San Francisco Bay area for nearly one hundred years helping people and families in need of secure jobs, and build or rebuild their lives.
Industry:
Non-Profit
Headquarters:
San Francisco, CA
Use Case:
Cost effective, feature-rich data protection helps create more accurate critical business reports
Data Sources:
Salesforce, Fusion ERP, Oracle Cloud, Microsoft Power BI
"Relational Junction assures the safety of our data and allows us to generate business-critical reports, which we couldn't build using Salesforce alone, such as our weekly report to the state for reimbursement funds of recycled e-waste."
– Hong Hunt, System Support Specialist Goodwill San Francisco
Goodwill's mission is to enhance the dignity and quality of life of individuals, families and communities by eliminating barriers to opportunity and helping people in need reach their full potential through the power of work. Since Goodwill relies on Salesforce for CRM, they reviewed the data integration solutions on the Salesforce AppExchange. After evaluating several products, Goodwill concluded that Sesame Software's AppExchange certified Relational Junction for Salesforce offers the best combination of features to meet their data integration, analysis and reporting requirements.
Challenge
Create a data warehouse for their sales and donation collection data.
Sync CRM data from Salesforce with the Goodwill sales and collection data warehouse.
Create accurate and comprehensive reports for government agency reimbursement funds critical to the ongoing operations of the San Francisco Goodwill organization.

Goodwill Industries of San Francisco, San Mateo and Marin Counties, must manage their IT infrastructure on a tight budget while rigorously maintaining data integrity and auditabiity. When the organization contacted Sesame Software they urgently needed to address data integration and reporting challenges in order to assure timely and accurate reports were delivered to the state of California for business critical reimbursement funding.
Solution
Provides Salesforce data backup.
Integrates disparate data repositories for coherent analysis and reporting.
Delivers consistent, integrated view of sales and donations/grant data.

The San Francisco Goodwill IT team selected Sesame Software's Relational Junction for Salesforce and Relational Junction ETL Manager because they are cost-effective, easily implemented yet feature-rich data protection and integration solutions.
Bottom Line – Optimal Data Integration & Reporting
Goodwill has been using Relational Junction for Salesforce for three years to automatically integrate information across operational databases, providing the Goodwill management, donors and grant agencies with comprehensive and timely information to support Goodwill's invaluable contribution to families in need. Hong Hunt, System Support Specialist for the organization, works to assure these diverse operations run smoothly and data is available to both Goodwill management to external donor organizations and grant agencies. Hong explains, "We require a coherent integrated data warehouse in order to perform timely and accurate data analytics and reporting using Microsoft Services tools. We also need to capture select information from the warehouse in order to optimize efficiency of state reimbursement funds reporting from our electronic waste recycling programs." In addition to the data management for these business operations, individual, corporate, foundation and government donation and grant income data must be managed and integrated into the operational data. The magnitude of Goodwill's operations, coupled with the small IT staff and budget, drives the consistent need for cost-effective, easy-to-implement and manage tools for data storage, integration, analysis and reporting. Initially, Goodwill tried using Salesforce.com's built-in reporting features. However, the feature set did not support their reporting requirements nor did it provide an automated data integration and backup solution.
Goodwill Industries has helped people go to work since 1902. Goodwill trains people for careers in fields such as financial services, computer programming and health care. The organization provides employment, job training and other community-based programs for people with disabilities, those who lack education or job experience, and others facing challenges to finding employment. Goodwill believes that work creates the economic energy that builds strong families and strong communities. Work helps build self- confidence, friendships and independence. Everyone deserves a chance to have those things in life. Goodwill provides that chance. Goodwill Industries is a global social enterprise made up of community-based organizations. Goodwill Industries of San Francisco, San Mateo and Marin Counties, founded in 1916, is one of 208 autonomous Goodwill organizations in the U.S.
View Other Success Stories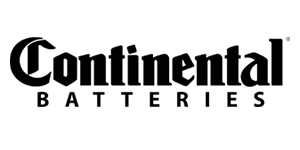 A reliable battery distributor since 1932, strong customer relationships have enabled Continental Batteries to embrace tremendous growth, expanding to over 70 nationwide branches and 20,000 dealer locations.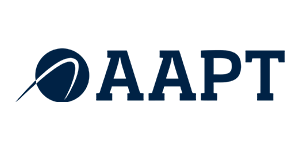 AAPT is a thriving telecommunications company with thousands of customers spread across the Australian continent. These customers must be continually and consistently serviced by the AAPT sales, customer service and finance teams.
Clickstop owns and operates a suite of online retail stores that serve a diverse set of consumers from the cargo control industry to eco-friendly builders/renovators.