 Prominent multi-brand merchant and manufacturer needed a robust, cloud-based data solution to extract, store, and integrate NetSuite business data.
Clickstop
Clickstop owns and operates a suite of online retail stores that serve a diverse set of consumers from the cargo control industry to eco-friendly builders/renovators.
Industry:
Retail
Headquarters:
Urbana, IA
Use Case:
Multi-brand merchant needs cloud-based solution for Netsuite business data.
Data Sources:
NetSuite, Oracle ADW, Oracle OAC
"Relational Junction has been a fantastic tool to work with. The NetSuite integration was set up in under an hour. The process has been very easy to understand and we feel confident that the low maintenance of this service will save us time, money, and resources."
– Logan O'Neal, Developer
Challenge
For years, the Clickstop team had been looking for the right solution to fulfill their specific data needs. They needed to move their NetSuite data to Oracle ADW, and from there, apply Oracle Analytics Cloud for advanced reporting and analytics. The Clickstop team wanted a solution that provided ease-of-use to maximize the efforts of their small team but robust enough to handle a large amount of enterprise data. The team also wanted flexibility to scale and utilize other data connector options in the future, such as Shopify and Quickbooks, for further upcoming data projects.
"We needed a solution that could integrate with NetSuite, was cloud-based to cut back on the need for an on-prem server due to the time it takes for upkeep, and a service that could quickly deploy in order to get our team back to development rather than focusing on the monitoring and management of our current infrastructure," – Logan O'Neal, Developer
Solution
Clickstop turned to Sesame Software's Relational Junction enterprise data management suite to fulfill their data needs. With Relational Junction's rapid implementation, Clickstop set up their NetSuite integration in less than an hour. Clickstop was impressed with how seamlessly Relational Junction handled their NetSuite extraction and integration processes that historically had been very difficult and required a lot of attention. With their data aggregated in ADW, Clickstop could easily apply Oracle Analytics Cloud to their solution stack and focus on their critical business intelligence.
Conclusion
Relational Junction's Instant Data Warehouse Builder efficiently replicates, synchronizes, and stores Clickstop's enterprise data
Clickstop benefits from seamless NetSuite extraction and integration
Relational Junction's high-volume data connectors and multitude of data source options enable Clickstop to scale their data needs
Relational Junction enables intelligent automation, with high-volume data processing in near real-time
Relational Junction's click-and-load ease of use lowers Clickstop's total cost of ownership- no data modeling, mapping, or maintenance required
Rapid deployment shortens time to production – Clickstop's data was moving in minutes, not weeks or months!
About Clickstop
Based in Urbana, Iowa, and founded in 2005, Clickstop is a multi-brand merchant and manufacturer. Clickstop serves diverse markets, including the moving and cargo control industry, energy-efficient insulation products, and home organizing solutions.
View Other Success Stories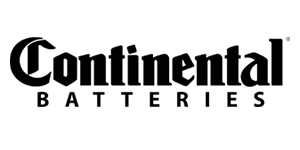 A reliable battery distributor since 1932, strong customer relationships have enabled Continental Batteries to embrace tremendous growth, expanding to over 70 nationwide branches and 20,000 dealer locations.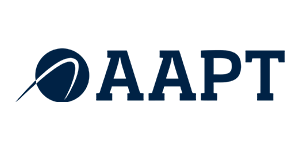 AAPT is a thriving telecommunications company with thousands of customers spread across the Australian continent. These customers must be continually and consistently serviced by the AAPT sales, customer service and finance teams.
Clickstop owns and operates a suite of online retail stores that serve a diverse set of consumers from the cargo control industry to eco-friendly builders/renovators.