Relational Junction for NetSuite
Platform versatility empowers you to leverage multiple relational databases, enabling you to generate actionable insights.
Turnkey Solution for NetSuite
Relational Junction is here to support your business's utilization of NetSuite, whether it's integrating it into your current ERP solutions, extending its functionality with your CRM and e-commerce software, or developing a new cloud ERP practice.
Replicate data effortlessly to a data warehouse without the need for extensive mapping or managing data structures.
Long term, incremental backups of your NetSuite data in an on-prem or cloud database for regulatory compliance.
Handles diverse data integration needs, ensuring reliability and efficiency, while reducing downtime and eliminating potential failures.
Supports a wide range of relational databases, including cloud and columnar platforms, offering flexible architecture options and avoiding vendor lock-in.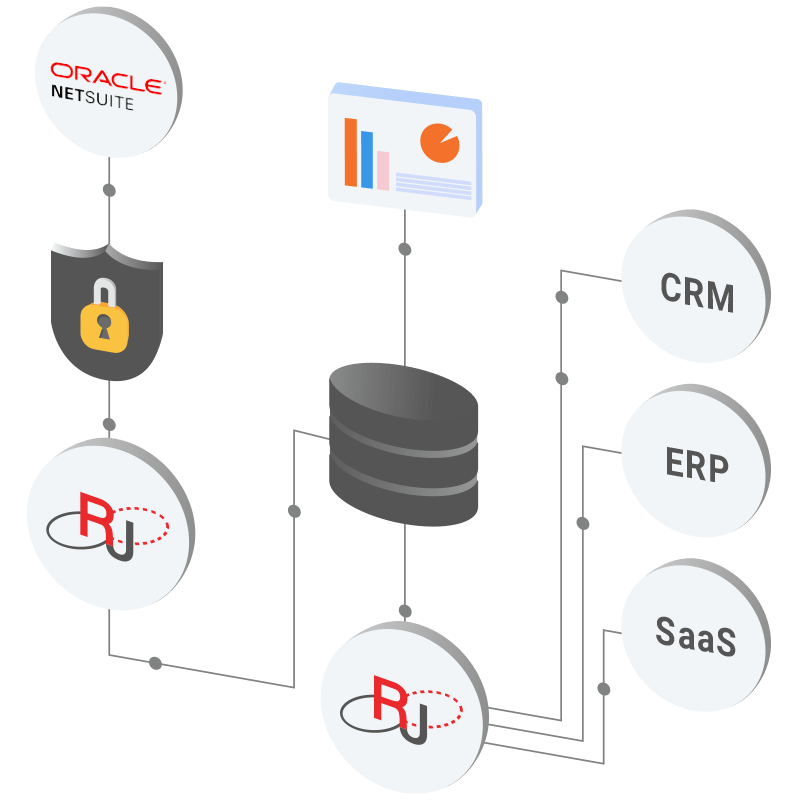 Relational Junction for NetSuite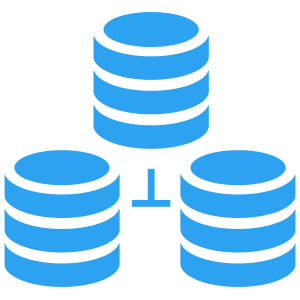 Efficient Data Handling
Customizable incremental download process enables restarts on disconnects for large objects, allowing for efficient updates instead of reloading all user data.
This saves time, provides peace of mind, and eliminates the need for constant monitoring of large data sets, ultimately saving valuable time and human effort.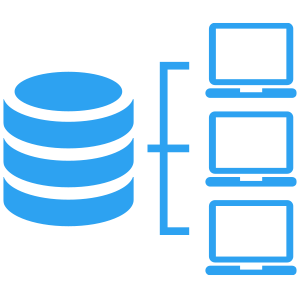 Hub-Centric Integration Model
Enable efficient flow and centralize your data in a data lake with our hub/spoke model of access, you can easily connect and integrate with multiple systems from a central location.
Eliminate the challenges of multiple access points and disparate data systems, resulting in the alleviation of data silos.
This unique feature enables direct replication of the File Cabinet to the operating system, ensuring all files are safely stored and prevent the loss of important data.
The process includes a server export, complete with full documentation, a database walk-through, and a NetSuite UI to database record count reconciliation.
Don't Get Locked into a Single Type of Architecture
Relational Junction helps customers integrate data with the NetSuite platform across on-premise systems and cloud applications.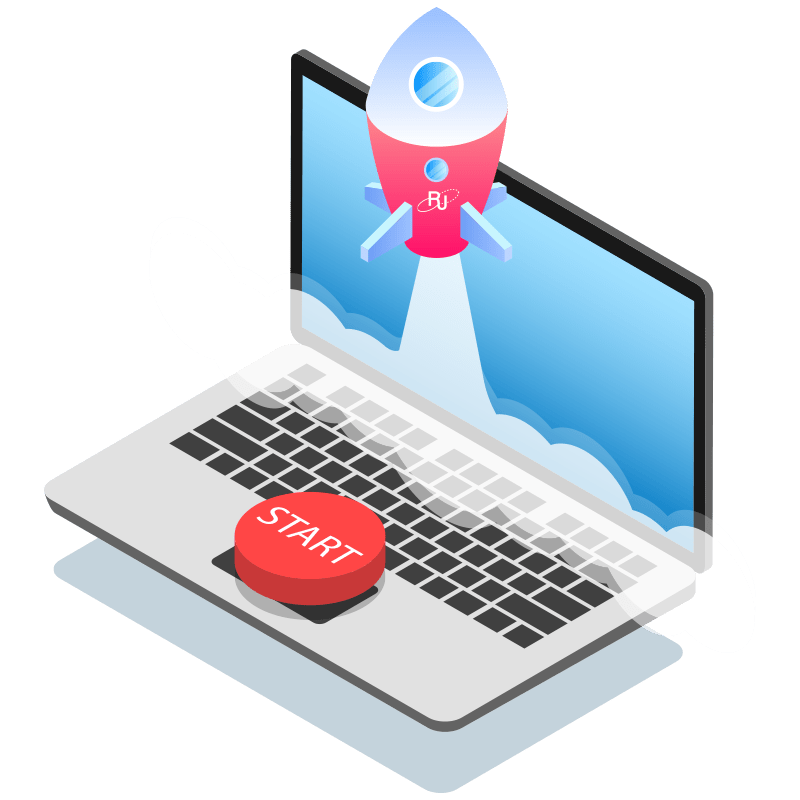 Rapid Deployment
Relational Junction's simplified implementation makes your data warehouse actionable within minutes. Freeing up your DBAs for other projects!
Minimal data modeling, data mapping, or maintenance required.
Eliminate manual data entry, data exports, costly errors, and delays.
Automate critical business processes with fewer technical resources.
Frequently Asked Questions
Get your questions answered before the demo! Be sure to check out our full Q&A section for more information.
How frequently can I run my downloads?
Fully customizable but you are bottlenecked by mutation of the object. Changes cannot be faster than NetSuite's API is capable of handing the data to us.
Can the downloads be set up on a schedule?
Yes, we use CRON based scheduling through the RJ application, and we also support many other schedulers via batch processing.
What APIs are supported?
Both Suite Talk (SOAP) and Suite Analytics (REST) are supported. They are treated as separate datasources with their own individual schemas.
Are you using the SOAP or the RESTlet API?
Are you using Token-Based Authentication?
Do you do uploads / bidirectionality?
What are the account/profile requirements for download?
Sesame recommends a fully permissioned Admin user to perform the download, NetSuite enforces role-based permissions for visibility of data.
How do you handle schema changes in NetSuite?
New fields and name changes are handled as new objects/fields, all historical data is preserved in the old objects.
Can you capture deleted records?
Yes. RJ does logical deletes from NetSuite, indicating with a status flag in the Target DBMS.
What objects do you support?
All objects accessible and supported by NetSuite's SOAP API/Suite Analytics/Suite Talk.
Can I control what objects are downloaded?
Fully customizable, lists and single object downloads supported.
Can I filter objects by county or subsidiary?
Best practices for RJ is to download all data and filter for reporting on the Target DBMS side. While technically possible, filtering on these data parameters will require the client having an in-depth knowledge of how their data is structured in their individual NetSuite and a prior diligent use of the features/data that is to be filtered on.
Do you support objects not listed in the Schema Browser?
The Custom Objects, Saved Searches, Special Views (i.e.; Posting Transaction Summary), and the File Cabinet are all supported.
How is the File Cabinet handled?
We utilize the metadata to create a mirror structure to a mapped OS drive (i.e.; C:\FileCab\..). A virus scanner on the target system is required due to NetSuite not having a server-side anti-virus for the files.
What security protocols are in place for data transfer?
No data flows through Sesame's servers; you inherit the security from NetSuite on the selection side and whatever security is in place for your target environment.
Are you BFN Certified through NetSuite?
Yes, we are listed on the Marketplace as a Hybrid application.
We value our customers! Check out what they have to say about Relational Junction.
"Relational Junction has been a fantastic tool to work with. The NetSuite integration was set up in under an hour."
– Clickstop
"NetSuite is a very powerful tool for us and Relational Junction helps us get the most out of it."
-Esquire
Are you looking to connect your NetSuite Data? Learn more about Relational Junction and NetSuite below!
Replicate and integrate data from NetSuite and other data sources to a fully automated data warehouse have a cost-effective and easy-to-use solution with Sesame Software's Relational Junction.
Written by Marty Zigman, this article emphasizes the advantages of centralizing business data in NetSuite by using RJ to extract NetSuite data into Microsoft SQL Server for backup and reporting purposes.
After just a few minutes of setup, Relational Junction replicates all your applications and databases into a high-performance ADW data warehouse, enabling robust business intelligence.
Start Using Relational Junction Today!
Centralize your NetSuite data into the data warehouse of your choice.
Spend more time on insights and less time on managing your data pipeline.
Scale your ecosystem and connect to multiple destinations.
Learn More Today!