The world's co-leader in the Wine and Spirits industry needs a company-wide integration solution when acquiring new companies.
Pernod Ricard
Created in 1975 with the merger of two French based spirits companies, Pernod Ricard is now one of the world's largest alcoholic beverage corporations and the undisputed leader in the premium spirits industry, operating in more than 85 affiliates with 100 production sites that span the globe. Pernod Ricard has been able to sustain solid growth during its history thanks to a large portfolio of international brands and a high-end strategy, known as Primiumisation. It features 37 brands, including iconic names such as Absolut, Chivas Regal, Kahlua, Beefeater, Jameson, Ricard and Havana Club.
Industry:
Beverage
Headquarters:
Paris, France
Use Case:
Wine and Spirits company needed an integration solution for its new company aquisitions
Data Sources:
Salesforce, Fusion ERP, Oracle Cloud, Microsoft Power BI
"Before we implemented Relational Junction for Salesforce, each of our portfolio groups were spread out and difficult to analyze and manage. Now with Relational Junction, we have insights into each of the 37 brands and the company as a whole."
Pernod Ricard is the world's co-leader in the Wine and Spirits industry with 37 brands, as well as 85 affiliates, around the world. Having a global reach of this magnitude creates great opportunities, but also brings with it additional challenges, especially when it comes to managing and protecting massive amounts of customer data in a cloud-based environment. Those data management issues are compounded each time Pernod Ricard acquires a new company and needs to quickly integrate data from the new firm into its company-wide operations. Even when both sides are using the same web-based software and cloud computing platform for customer relationship management CRM), there are often customized fields, applications, and distinct datasets that can quickly bring the data merger process to a halt.
Pernod Ricard faced such a test when it purchased a Brazilian company and decided to use the new affiliate as the lynchpin for a strategy to bring a consistent data management and integration solution to all its South American divisions. Facing a tight three-month window, the company turned to Sesame Software and its Relational Junction suite of data replication, reporting, and integration products to help build and merge the two cloud-based environments into one seamless data organization. Sesame Software was able to execute this all while providing ETL functionality and automated data protection and restoration. Sesame Software's team was able to quickly overcome any of the potential cultural differences that occur when a French multinational corporation looks to integrate data operations with a Brazilian affiliate that has little or no documentation.
While making necessary scheduling adjustments to overcome the timezone variations, Sesame Software built the technical environment for extracting and receiving data, while also translating information so it could be used in an international organization.
"We never thought we'd have this level of visibility after so many acquisitions! We have been surprised with the success of the platform which is used for a number of applications not related at all with 'classical' CRM."
Relational Junction for Salesforce was so successful in helping Pernod Ricard consolidate the Brazilian data and making their deadline that the wine and spirits company realized there were other opportunities for Sesame Software to help leverage and integrate data from across all their brands. Relational Junction's simple setup and the support of Sesame Software developers in spotting and heading off potential problems has also helped Pernod Ricard accelerate the onboarding of other new acquisitions, while its automatic backup / restoration feature ensures regulatory compliance regardless of region. With Relational Junction now a key tool supporting Pernod Ricard's global data environment, company affiliates now have the flexibility and responsibility to develop their own applications, with a small, four-person French-based team overseeing all those efforts, imposing standard rules of development while managing the data security and use of custom fields.
View Other Success Stories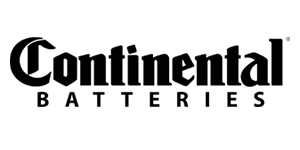 A reliable battery distributor since 1932, strong customer relationships have enabled Continental Batteries to embrace tremendous growth, expanding to over 70 nationwide branches and 20,000 dealer locations.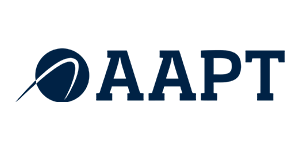 AAPT is a thriving telecommunications company with thousands of customers spread across the Australian continent. These customers must be continually and consistently serviced by the AAPT sales, customer service and finance teams.
Clickstop owns and operates a suite of online retail stores that serve a diverse set of consumers from the cargo control industry to eco-friendly builders/renovators.