Sesame Software's Relational Junction provided Continental Batteries with an instant data warehouse that quickly replicated their NetSuite data.
Continental Batteries
A reliable battery distributor since 1932, strong customer relationships have enabled Continental Batteries to embrace tremendous growth, expanding to over 70 nationwide branches and 20,000 dealer locations.
Industry:
Retail
Headquarters:
Dallas, TX
Use Case:
Integrate NetSuite data for actionable BI – with little-to-no maintenance
Data Sources:
NetSuite, Oracle ADW, Oracle OAC
"The integration was easily set up so that all table entities and table data would be integrated.As for our direct contacts at Sesame Software, they have been exceptional. Very responsive and hands-on during the integration process."
– Joel Pintor, Jr., Development Manager
Challenge
The Continental Batteries team needed to move their substantial NetSuite data to Oracle Autonomous Data Warehouse (ADW), to be used with Oracle Analytics Cloud (OAC) for business intelligence. After trying other migration and integration tools, they realized they needed a solution that would not require a lot of upkeep- they wanted a powerful, easy-to-use tool that needed very little maintenance.
Solution
Relational Junction's high volume data connectors enabled large volume data migration and integration from NetSuite to ADW. The Continental team was then able to easily apply OAC for their critical business intelligence.
Relational Junction Products
Data Warehouse & Data Integration
Relational Junction quickly built a fully automated data warehouse that perfectly mirrors Continental's NetSuite data. No data mapping or data model maintenance is required, freeing up their time to focus on business insights. With continuous automated data synchronization, the Continental team can trust that their data is always fresh and up-to-date, for accurate reporting and analytics.
Data Integration
Relational Junction's high volume data connectors provide efficient integration that scales to Continental's data volume, allowing for fast, high-performance reporting and analytics. Patented technology eliminates bottlenecks and request time-outs that can cripple accurate reporting, ensuring seamless data integration.
Conclusion
Rapid deployment enables Continental Batteries to shorten time to production
Patented multi-threaded technology ensures Continental is equipped with the fastest possible data movement
Intelligent automation bypasses the need for maintenance, with high-volume data processing in near real-time
Continental can trust that cloud schema changes are automatically updated, ensuring no broken data integrations
Frequent incremental replication keeps Continental Batteries' reporting data warehouse in sync with their Cloud data
Continental's total cost of ownership is lowered by eliminating the need for data modeling, database design, and data mapping – just click and load
View Other Success Stories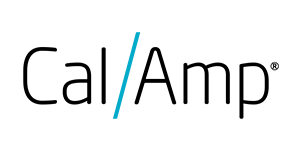 CalAmp is a telematics pioneer leading transformation in the connected vehicle and Industrial Internet of Machines marketplace. The company's technology includes edge computing devices and SaaS-based applications.
Clickstop owns and operates a suite of online retail stores that serve a diverse set of consumers from the cargo control industry to eco-friendly builders/renovators.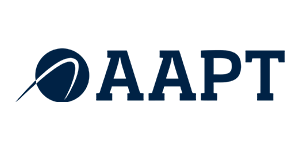 NortonLifeLock is the global leader in the consumer cyber security business, helping to secure the devices, identities, online privacy, and home and family needs of millions of consumers.