With Relational Junction's rapid deployment, the CalAmp team was up and running within one hour!
CalAmp
CalAmp is a telematics pioneer leading transformation in the connected vehicle and Industrial Internet of Machines marketplace. The company's technology includes edge computing devices and SaaS-based applications for remotely tracking and managing vehicles and consumer products.
Industry:
Technology
Headquarters:
Irvine, CA
Use Case:
Integrate and migrate their CRM and ERP data into their SQL Server for robust reporting and analytics
Data Sources:
Salesforce, Fusion ERP, Oracle Cloud, Microsoft Power BI
"We would like to express our sincere appreciation for Sesame Software's solution, Relational Junction. Until now, we have been struggling to replicate Oracle Fusion ERP data into our data warehouse server. The Sesame team was able to help us install and configure this application in less than an hour."
Challenge 
The CalAmp team had tried other data integration solutions and they were hitting a wall- they were frustrated with the lack of ease of use and the lengthy and involved set-up process. They needed an immediate solution to pull their Salesforce and Fusion ERP data into their SQL Server on Oracle Cloud, so that they could then employ Microsoft's Power BI data visualization tool for critical reporting and analytics.
Solution
The CalAmp team chose Relational Junction because of its ease of use, rapid deployment, and maintenance-free data replication. CalAmp was able to install Relational Junction quickly, building their instant data warehouse and replicating their Salesforce and Fusion ERP data for integration with SQL Server on Oracle Cloud.
Relational Junction Products
Data Integration Builder
RJ Data Integration Builder enables CalAmp to move and manage large amounts of data with a simplified, easy-to-use process that accelerates time to value. Using Relational Junction's powerful SQL interface, CalAmp is able to seamlessly integrate their disparate data into their SQL server on Oracle Cloud.
Data Warehouse Builder
RJ Data Warehouse Builder creates and continuously synchronizes an instant data warehouse that perfectly mirrors CalAmp's Cloud applications, as well as database-to-database incremental copy. With Relational Junction, CalAmp is able to link all of their data integrations to one trusted source.
Conclusion
Patented multi-threaded technology provides CalAmp with the fastest possible data movement
Relational Junction enables intelligent automation, with high-volume data processing in near real-time- wait time for data handling is greatly reduced
CalAmp benefits from advanced auto discovery for schema changes and additions
CalAmp's total cost of ownership is lowered by eliminating the need for data modeling, database design, and data mapping – just click and load
Rapid deployment shortens time to production – CalAmp's data was moving in minutes, not weeks or months!
View Other Success Stories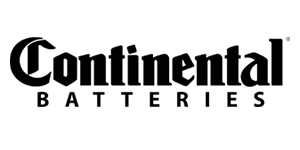 A reliable battery distributor since 1932, strong customer relationships have enabled Continental Batteries to embrace tremendous growth, expanding to over 70 nationwide branches and 20,000 dealer locations.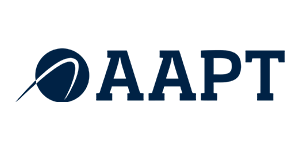 AAPT is a thriving telecommunications company with thousands of customers spread across the Australian continent. These customers must be continually and consistently serviced by the AAPT sales, customer service and finance teams.
Clickstop owns and operates a suite of online retail stores that serve a diverse set of consumers from the cargo control industry to eco-friendly builders/renovators.