 Australian telecommunications company needs help integrating and managing in-house data.
AAPT
AAPT is a thriving telecommunications company with thousands of customers spread across the Australian continent. These customers must be continually and consistently serviced by the AAPT sales, customer service and finance teams. AAPT is 100% owned by Telecom New Zealand, New Zealand's largest listed company and one of the top 20 largest companies listed on the Australian stock exchange.
Industry:
Telecommunications
Headquarters:
Sydney, Australia
Use Case:
Integrating and managing in-house data
Data Sources:
Salesforce, Fusion ERP, Oracle Cloud, Microsoft Power BI
"Several years ago, AAPT had many web integrations in place but the company had no integration for our Salesforce SFA data and Clarify CRM data. We needed a single customer view across these two systems for sales and customer service."
Challenge
Australian telecommunications company, AAPT, first contacted Sesame Software with a project to protect, manage and integrate their in-house data for business critical customer analysis and single view reporting. With sales offices spread across Australia, efficiency of analysis and reporting is important to corporate operations. Two years later AAPT again contacted Sesame Software because they wanted to integrate their sales/CRM system, Salesforce, with their service assurance system, Clarify. AAPT's challenges were:
Salesforce data backup and analysis.
Disparate data repositories.
Need for a consistent, integrated view of their customers for sales and customer service.
Reduce manual process of annual customer review and evaluation process.
Solution
The AAPT IT team selected Sesame Software's Relational Junction for Salesforce and Relational Junction ETL Manager because they are cost effective, short-time-to-implement yet feature-rich data protection and integration solutions.
Eliminates 2/3 of annual customer audit project time.
Effectively allows integration of Salesforce CRM data with Clarify service data.
Easily connects to AAPT in-house developed portal to present a single, complete view of customers.
Manageable by the small IT staff.
Well-suited to AAPT's distributed operational structure.
Includes comprehensive installation support and always available ongoing customer service to respond to questions quickly.
First Step: Simple Data Warehouse
AAPT selected Sesame Software's Relational Junction for Salesforce to replicate their Salesforce data to an in-house Sybase data warehouse. This provided the foundation for AAPT to have a single customer view of all the customers' data across Salesforce and three separate billing systems to pay commissions, report and do analytics.
Next Step: Simple Data Integration
AAPT ran Relational Junction for Salesforce for several years and then added the Relational Junction ETL Manager to integrate their customer service data from Clarify with their Salesforce data. Complete data integration for a comprehensive single customer view was completed quickly and efficiently. Using Relational Junction, AAPT has successfully integrated all of their customer information across departmental databases providing the sales and services teams with a common view of each customer. AAPT evaluated other data integration solutions but none could provide the requisite functionality at a cost-effective price. AAPT is pleased with the responsiveness of the Sesame Software customer service and the AAPT team appreciated Sesame's integration expertise which helped AAPT highlight and head off potential project issues before they occurred. Relational Junction has also helped improve integration with the AAPT customer portal, by developing a custom portal for employees and customers to access the single customer view. Sales and service have complete visibility of the customers, contact information, products and issues. Customers can see their data, modify contact information, and order products. Relational Junction has helped AAPT: Improve Business Processes, Increase Employee Productivity and Reduce Operating Costs.
"Before we implemented Relational Junction, our annual customer review was extremely manual, iterative and painful. Now, with RJ, we have reduced the time from 3 months down to 1 month – it is no longer a dreaded process! The implementation of single customer view solved a number of reporting / analytics / commissions / portfolio issues – it simplified our processes."
– Alex Youroukelis, Senior Systems Analyst AAPT
About AAPT
AAPT is one of Australia's leading telecommunications companies, offering local and long distance voice, mobile, data and internet services for business, government and wholesale customers, via their extensive fiber network. Formed in 1991 as Telstra's first competitor in long distance data services, today, AAPT has a three percent share of Australia's $32 billion telecommunications market. AAPT is one of only three Australian telecommunications providers to own and operate a national voice and data network. Their Australian operations bring together approximately 1500 people across the country. Each month, the AAPT network:
Connects 100+ million voice calls
Delivers 2850+ terabytes of customer downloads from the internet
Manages 35,000 data services for business customers
View Other Success Stories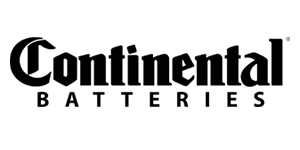 A reliable battery distributor since 1932, strong customer relationships have enabled Continental Batteries to embrace tremendous growth.
Leading operations management and security platform company needs help moving large amounts of CRM data into data warehouse.
Clickstop owns and operates a suite of online retail stores that serve a diverse set of consumers from the cargo control industry to eco-friendly builders.