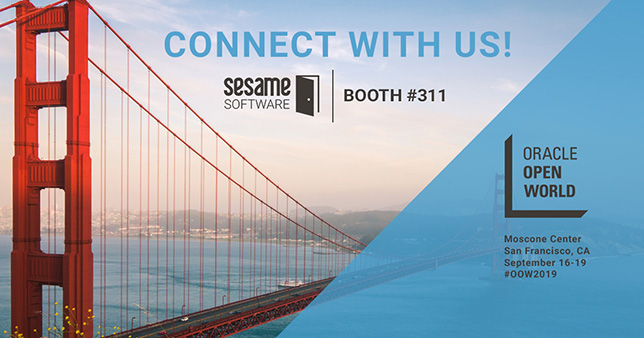 Oracle Cloud Infrastructure customers can get a hands-on demonstration of Sesame Software's Relational Junction suite of data warehousing, replication, and integration tools at Oracle OpenWorld 2019, September 16-19 at San Francisco's Moscone Center.
Relational Junction's "Integrated with Oracle Cloud" status means its enterprise solutions have been certified on the Oracle Cloud Infrastructure. This ensures customers have full access and control over their cloud infrastructure services as well as consistent performance.
"We're excited to showcase how organizations can obtain high-performance, fully automated data warehousing in a secure database using the Oracle Cloud Infrastructure (OCI) and Relational Junction," says Rick Banister, Sesame Software founder, and CEO.
Additionally, Relational Junction replicates data from the Oracle Sales Cloud with other CRM/data sources into a single database. Thus, Relational Junction enables data movement between the Cloud and on-premise databases.
Read more about our partnership with Oracle.
Watch our video where our CEO and Founder, Rick Banister discusses Sesame Software's partnership with Oracle Cloud.
Finally, visit Sesame Software at Booth 311 to learn more about how you can maximize the power of Oracle Cloud!
Want to learn more now? To request more information, you can contact us or call the Sesame Software Sales Team at +1 (408) 550-7999.